Our friendly, dedicated, and energetic team is committed to working with you and your family to create a positive experience every time you visit our practice.
We welcome you with warm smiles to our practice!
Allison
Dental Assistant
Allison is a native of Augusta County and has been a dental assistant since 2001. She joined Drs. Remington and Stover's office in 2012. She assist Dr. Stover-Mejias with various procedures throughout the day and is also cross-trained to work in the front office. Allison feels that the best part of her job is working one-on-one with patients. She thoroughly enjoys meeting new people and listening to their interesting stories.
Allison and her husband JR reside in Staunton with their son Jackson, and two Yorkshire terriers, Duke, and Enzo. Allison also loves to travel, read, and spend time with family and friends.
---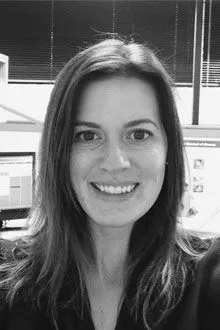 Amber
Registered Dental Hygienist
Amber started her dental journey in 1999 as a dental assistant and continued her path to dental hygiene school which she graduated from in 2004. She recently moved to Charlottesville after her husband's job relocating them to the area. Over the last 11 years, she has proudly provided dental services to the Marines at Quantico. Her love of country and those who serve is in her blood as her dad proudly served in the Air Force for 41yrs.
Her favorite part of her job is educating patients. Amber loves to learn about and employ new technologies and techniques that improve patient care. She is passionate about working with patients to help them improve their oral health, thus improving their overall health. She truly believes that a healthy body starts with a healthy mouth. She loves going to continuing education and staying up to date on current trends and the latest information regarding dental health.
Amber loves to travel!! She has visited 13 different countries and 27 states. There are so many lovely places she has traveled to and so many more she wants to visit. When she and her husband aren't traveling, she can be found outdoors hiking, gardening, visiting wineries, and exercising her adorable fur babies. She also loves reading and spending time with her family and friends.
.
---
Angie
Scheduling Coordinator
Angie is likely the 1st person you'll talk to when you call. She's approachable and outgoing and loves getting to know our patients. In addition to answering our phones, Angie schedules and confirms appointments and assists with check-ins and outs, too. She also assists Holly, as needed. Angie keeps quite busy, but she's never too busy to chat, answer questions, or hear the latest news about what's been happening in a person's life.
Angie and her husband, Danny, have been married since 1992. They have two daughters, Kelly and Adrian, as well as a dog named Trixie and a cat named Dutchess. Angie is an active member of her church and loves giving back to her community. In Angie's spare time she enjoys cooking, gardening, and spending time with her family.
---
Holly
Billing and Insurance Coordinator
Holly is the other half of our friendly front desk and has been with Drs. Remington and Stover-Mejias since 2017. She is our financial coordinator. Holly will give you many payment options and help you make the most of your insurance benefits. Holly is kind enough to file all of your insurance claims and will also help you schedule return visits to our office.
Holly and her husband Andrew have been married since 2005 and have a passionate love for all things Mickey Mouse. She shares this love with her three children, Owen, Alyssa, and Evan. In her spare time, if not at Disney World or Myrtle Beach, she loves spending time at home with family and animals.
---
Jessi
Patient Financial Coordinator
Jessi joined our team in May of 2022 as Patient Finance Coordinator. She is married to her husband, Dusty, and they have an amazing son, Mason who loves video games as well as drawing and recreating the characters. Jessi is involved in her church with teaching Sunday school and children's church classes. In her spare time, Jessi is always reading a book. Flamingos are her favorite animals. She loves a good corny joke – her friends fondly call them "Jessi Jokes." Jessi is "positoothly" sure she made the right choice coming to join the team at PKS Dentistry.
"Wade into life, stand out in a crowd, spend time with your flock, find the right balance, be flexible, keep your break clean, and don't be afraid to get your feet wet."
---
Joy
Registered Dental Hygienist
My love of dental hygiene stems from my eagerness to comfort and my dedication to helping people keep their smiles happy and healthy for a lifetime. One way we do this is through the use of microscopes. Literally, we get to view your mouth through a microscope. How cool is that?! The two doctors here have put together a cohesive team that keeps the office running seamlessly surrounded by "Joy" and laughter.
Both of our doctors have a dedication and passion for what they do that inspires me every time I come to work. They are as patient and caring to their staff as they are to their patients. The practice subscribes to the highest level of care where continuing education is a priority. They do all this and still manage to have fun.
I began working in the dental field in 1994 and joined this dental team in 2017.
When I am not at work I love to cook, garden and travel. I moved to Charlottesville 17 years ago looking for a kinder, gentler place to raise my daughter. She has since graduated from UVA, got married in June 2018, and moved to Italy!
---
Leslie
Dental Assistant
As a chairside assistant, Leslie will introduce you to a pleasant and professional dental experience. Her dental career began in 2005 and she takes pride in providing her patients with a gentle chairside manner, knowledge, and experience.
Leslie loves spending all her spare time with her daughter and all her fur babies. When she's not in the office Leslie also enjoys being outside when the weather is warm, wine tasting, and trying new restaurants. A newfound passion is volunteering with the National alopecia areata foundation.
---
Lisa
Registered Dental Hygienist
I became part of this fabulous team in 2004 but began my career in dental hygiene in 1987. I am responsible for providing our patients with diagnostic, preventive, and therapeutic procedures to ensure their overall oral health. I love the family-like atmosphere of our office and appreciate the passion and quality put into everything that we do. I am married to my best friend, David. He and I have 9 children between us, plus 2 grandchildren. When I am not at work, I am typically spending time with my family or travelling. I enjoy camping, bike riding, the beach, and SNOW!
---
Loni
Part-Time Hygienist
While working at her first dental hygiene position many years ago in Lake of the Ozarks, Missouri, Loni decidedthat she would treat patients the way she would like to be treated as a patient. Since then, Loni has worked as a dental hygienist in various states as her husband, Brad, was working in the corporate hotel industry. Loni still hasmany friends across the country that were previous coworkers! In 1998 their family chose Charlottesville for their next move because of their love for college towns. As a matter fact, they liked it so well that her husband decided to retire from the hotel business and became a realtor, thus giving their son, Bynon, a hometown.
Loni's hometown is Morgantown, West Virginia, which is also where she earned her BSDH from West Virginia University. Loni has too many interests to list (self-proclaimed master of none) but she loves edible landscaping and cooking. Her favorite sports have always been tennis (now Pickleball!) and snow skiing.
---
Savannah
Dental Assistant
Savannah began her dental career here with us in March of 2021. She grew up in Charlottesville and bought her first home in Gordonsville. Savannah and her husband Vaughn married in September of 2021. They have a beautiful son together named Carson. She has two dogs Bella and Champ. As well as a cat named Nimbus.
Savannah spends her day assisting Dr. Stover-Mejias and Dr. Remingtion and making sure everything is up to beat in our office. She loves working with patients throughout the day. Savannah is currently enrolled at Piedmont Community College and plans to apply to a Dental Hygiene Program.
Outside of work Savannah loves spending time with her son Carson, and completing puzzles with her best friend Sadie. She spends the majority of her free time outside.
---
Anna
Dental Assistant
Anna has been a life-long patient of our dental practice and is truly excited to be joining our incredible team. She is looking forward to meeting all our patients and growing her assisting skills each day. In her free time, Anna enjoys spending quality time with her golden retriever, Walter. Together, they love exploring the great outdoors and enjoying jeep rides in the Blue Ridge Mountains. Anna also enjoys going to the gym to start her day!
"As a lifelong patient of PKS Dentistry, I have received great care and dedication from everyone in the practice for many years. Now, as a dental assistant, I am thrilled to be a part of it! I genuinely cannot express how happy and excited I am to be a part of the PKS Dentistry team! I eagerly await the opportunity to meet each of you. Thank you for warmly welcoming me into the PKS Dentistry family!"